As Seen In
"It reduces strain and allows the spine to remain in a neutral and aligned posture during sleep."
Dr. David Perna - NEW YORK
"It fits the space between your head and shoulders perfectly."
Mental Floss
"Great for all side sleepers regardless of head size or shoulder span."
Tuck
"I like that the support of the pillow starts lower down my neck than it would with a traditional pillow"
Editor Tim Barribeau - NY Times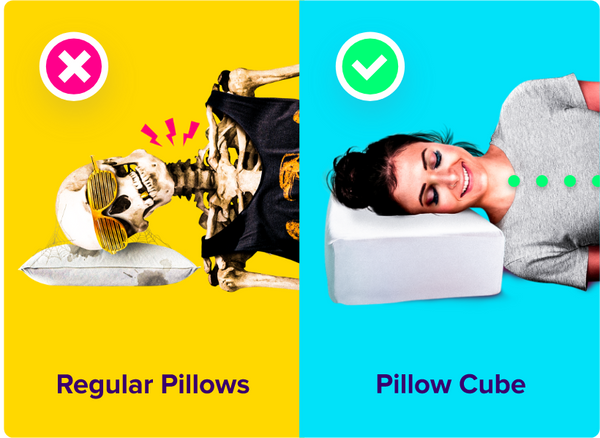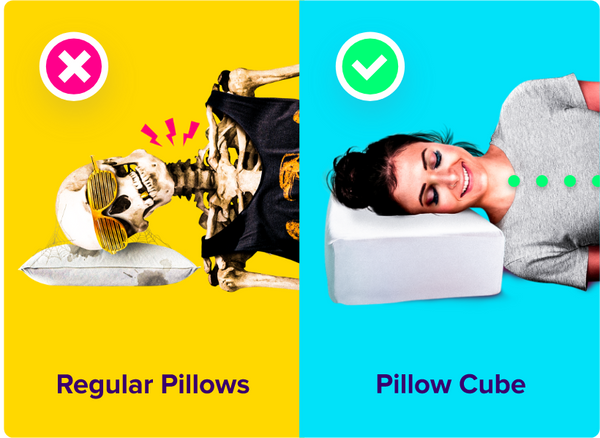 MADE BY SIDE SLEEPERS, FOR SIDE SLEEPERS
Old fashioned pillows are made with cheap foam dumped into a sack. But side sleepers need more support, and we will try anything to get it; folding, stacking, nothing works.
Pillow Cube fills the gap between your bed and your head, aligns your spine, and supports your noggin.
Our customers report that they get better sleep, wake up pain free and full of energy.
GET ONE NOW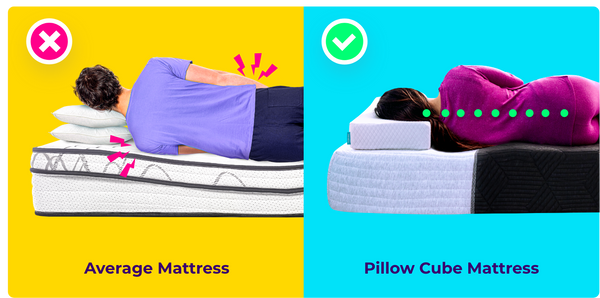 THE PERFECT MATTRESSES FOR SIDE SLEEPERS
Most other mattresses are either too soft and banana in the middle (killing your back) or they're too hard for a side sleeper's shoulder and you wake up in pain.
We design mattresses specifically for the side sleeper's curves and angles. We make the top third soft for your shoulder and the bottom part supportive for your hips.
GET ONE NOW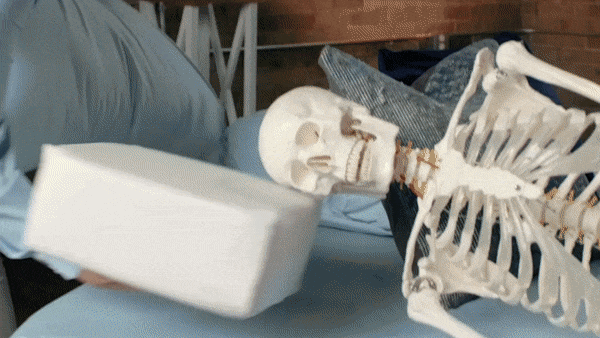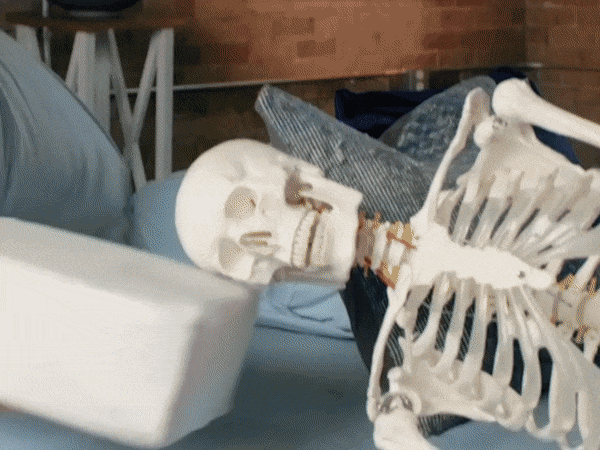 Side Sleeping is Superior
Side sleeping is the healthiest way to sleep. It aligns your spine, improves circulation, reduces snoring and is much better for spooning.
Get Some side sleep
Shockingly Soft, Yet Super Supportive
Our premium memory foam core fills the space between your head and shoulders all while being soft enough to cradle you to sleep.
Premium Breathable Materials
Our breathable soft cover allows air to flow through our temperature regulating foam core, keeping you cool all night long.
Built To Last, Quality Construction
Our foam is of the highest quality available on the market. If you were to make a mattress out of our foam it would cost thousands of dollars!
Which size cube is right for me?
One size does not fit all. Find the pillow that is JUST RIGHT for your RIGHT ANGLE.
Take THE Quiz