As Seen In
Explore Our
Side Sleeper Mattresses
Designed for Side Sleepers
Most other mattresses are either too soft and banana in the middle (killing your back) or they're too hard for a side sleeper's shoulder and you wake up in pain.
We design mattresses specifically for the side sleeper's curvey and angles. We make the top third soft for your shoulder and the bottom part supportive for your hips.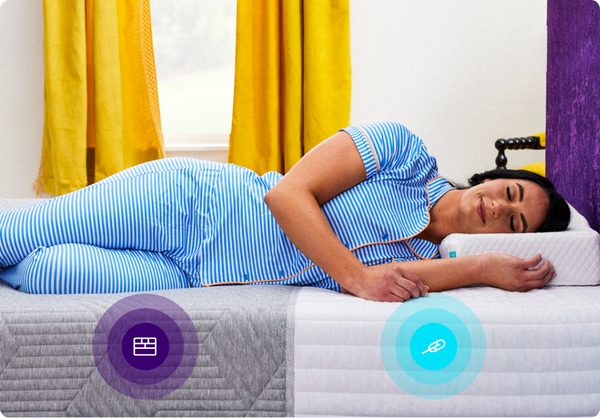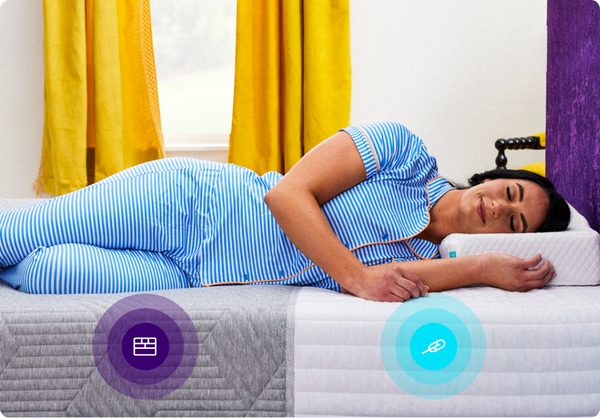 Soft on Your Shoulder and Supportive on Your Hips
Soft Shoulder Zone

Shoulders are lower and uncomfortable to sleep on. So we made a pillowy soft layer.

Hip Support Zone

Hips are higher and heavier. So we made a layer with plenty of hip support.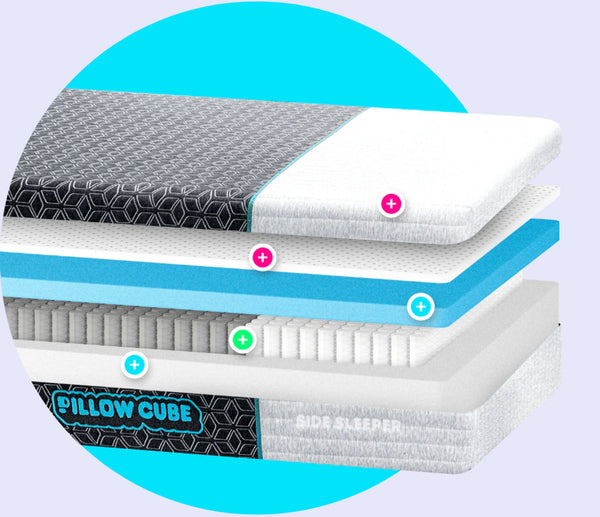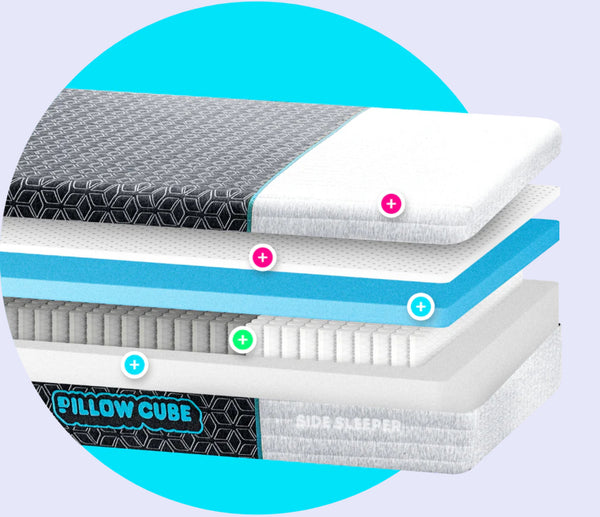 Take a peek beneath the covers
Why should I get a Pillow Cube Mattress?
Fall Asleep Faster

With our Plush Cube Cover and Breathable Bounce Back layer you'll be instantly cool and comfortable in any position.

Stay Asleep Longer

Align your spine and enjoy a long, pain-free night's rest with our Premium Pillow Soft and Firm Foam Foundation layers.

Wake Up Happier

Our Deluxe Mattress Spine Align Zoned Support Coils will ensure you wake up well rested with your shoulder cradled in comfort and your hip fully supported.
Shop Now
Don't believe yet? Read what
Our Customers Are Saying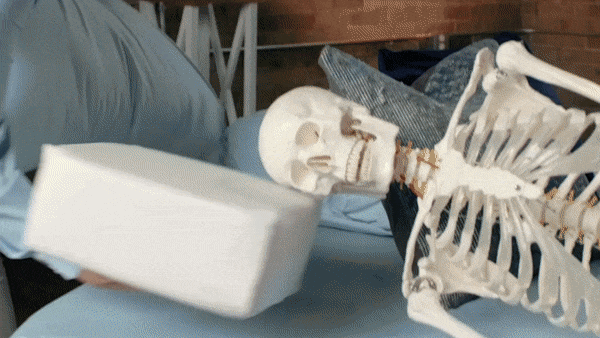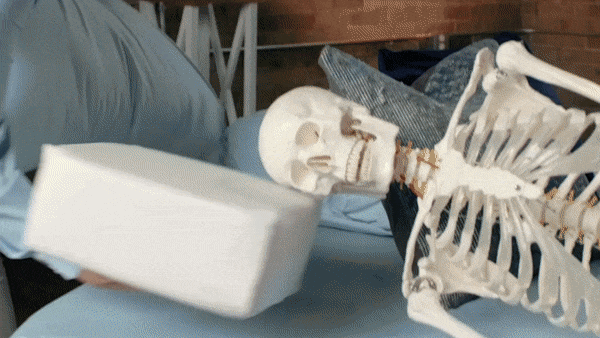 We Reinvented the Mattress AND the Pillow for Side Sleepers
We reinvented good sleep with the Pillow Cube side sleeper pillow. When we sold over 400,000 pillows we decided to re-reinvent sleep...again with the Pillow Cube Mattress for side sleepers.
Pillow Cube has 13.6K Five Star Reviews ⭐⭐⭐⭐⭐
Shop Now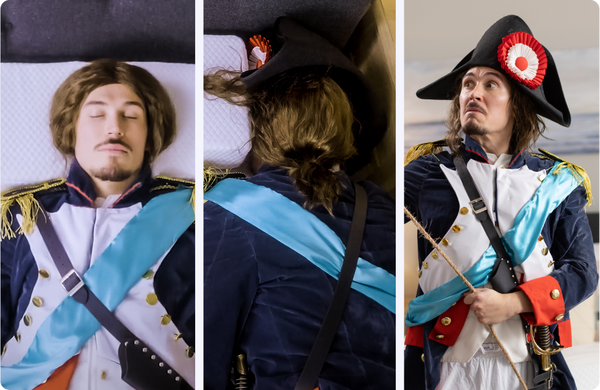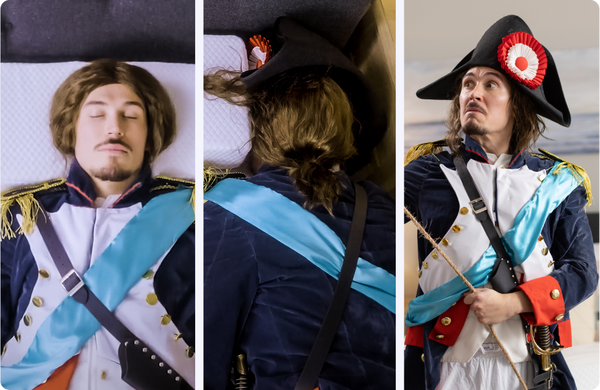 What if my partner sleeps on their back or stomach?
Whether your partner sleeps on their back, stomach, or is a French Revolutionary we've got you covered. The Pillow Cube Mattress was designed to cradle side sleepers shoulders and support their hips but back and stomach sleepers have also reported increased comfort and better sleep due to our revolutionary new zoning support system. Don't lose your head over which mattress to get. Fight for a better sleep today!
VIVE LA REVOLUTION!
Check Out Our Other Sleep Products