Pillow Cube Sidesleeper Mattress - Hybrid
$1,399.99
Regular price
$1,999.99
ATTENTION SIDE SLEEPERS!
New Year's Deal
Most mattress companies force you to conform to their mattress instead of making a mattress that conforms to you.  The Pillow Cube Mattress is different. It's an amazing mattress in any position, but it's the first mattress designed to work for those of us who sleep on our side.  
In order to stay comfortable all night long you need to keep your spine aligned. Any mattress can be comfortable if you lay flat on your back. But most of us change positions while we sleep. We roll from our side to our back and everywhere in between. 
The pocketed springs in the base of the mattress are zoned to be supportive where it matters and forgiving where you need it. Avoiding the painful pressure points side sleepers feel on most mattresses.
The shoulder zone allows your shoulder to sink in. The hip zone gives you support where you need it most. This unique combinations keeps your spine perfectly aligned when you are on your side. (why hasn't anyone thought of this before?)
On top of those perfect springs we stacked layers of breathable memory foam to give you the perfect amount of cushion.
If you currently wake up tired, in pain, with a headache, kink neck or a little sluggish then the side sleeper mattress is perfect for you.
Customer Reviews
100
reviewers would recommend this product
Write a Review
Ask a Question
Filter Reviews:
mattress
wife
pillow cube
support
back
sleep
shoulder
side sleepers
hips
husband
09/19/2022
Nicholas A.

United States
I recommend this product
So good I'll have another
This review might sound a bit wacky. But I've been talking to a woman who lives in a different state for a couple of years now and we had planned on being together for a while. In June I bought a queen-size mattress, and in August I moved it down to where my girlfriend lives. Transportation was super easy; with a vacuum-seal bag I was able to 'restore' it to its factory condition and roll it into a box. Simply put it is the greatest mattress we'd ever slept on. Her and I are still together but due to certain circumstances I had to move back to my home-state. I let her keep the mattress because she is less financially stable than I am and she deserves it much more than myself. It is so good I am definitely going to make the purchase again here soon. When I first laid down on it I was not used to the amount of comfort it provided in all the right areas. It's good to be skeptical but if you don't feel right, right away, do not worry! That feeling will subside within the first day of lying down on it. It is somewhat heavy but it truly feels like what I would imagine floating on a cloud would feel like. Not to mention the Pillowcube team has been some of the most helpful people in the business! Seriously try the mattress and you will not regret it.
Your review literally knocked our socks off! We are so happy to hear you've loved your mattress and that you had a great experience with us. We are so happy to have you as a part of our Pillow Cube family!
09/01/2022
Amber H.

United States
I recommend this product
Aaaaaahhhhhh's an understatement.
I've had my mattress since May 2022, and honestly thought I had submitted a review on it, like my three pillow cubes. I had not…. Of course noticing that there's only five star reviews, I wanted to see what everyone else was saying about it. I happened to see a review from Brian H. Oddly, my husband is not the type to submit reviews, so I read through it. Brian H and his wife have the same history of chronic bad mattresses as my Brain H and I do. We literally have had seven mattresses over a 13 year span. And over the last five years alone, we've had five. Including: Temperpedic, The Purple, Helix, Bear, and our last mattress ever- Mattress Cube. Each one of the other mattresses, either did not help with our sleeping difficulties, or created additional issues on top of the ones we already had. But let me tell you, the hip and shoulder panels in the cube are a miracle. It should be called miracle cube. I've had a good nights sleep, even on the bad nights. I'll never have another mattress brand in my room again. This bed is truly the stuff that dreams are made of.
We are thrilled to know you're getting the sleep you deserve on the Pillow Cube mattress! It sounds like you've had quite the Goldilocks run with other mattresses and are so happy you find our mattress to fit just right. Welcome to the Pillow Cube family! Sweet dreams!
08/15/2022
Nic

United States
I recommend this product
Yes!
This mattress is perfection!! I make audible noises every time I lay down on it. Best sleep experience I could ask for
Say it with me! "Ahhhhhh" *sigh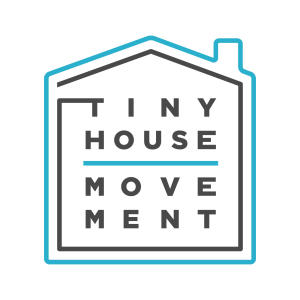 B
08/14/2022
Brian

United States
I recommend this product
Side Sleeper Perfection
I've had several different mattresses over the last 3 years and I've finally found the one that works for my wife and I!!!!!! We both sleep on our sides and this gives us the right amount of support at the hips but is soft enough at the shoulders that we can sleep comfortably on either side. Thank you Pillow Cube for coming up with awesome side sleeping miracles!
Finding a mattress for one person can be difficult enough, but to meet 2 people's needs can be a monster! We are so happy to hear the Sidesleeper Mattress was the answer for both of you. Enjoy catching those zzzz's!