Cross Sleeper Pillow
$69.99
Regular price
$139.99
LIMITED INVENTORY
Introducing the Cross Sleeper Pillow from Pillow Cube. This revolutionary pillow has two unique zones in one amazing package.
The Side Sleeping Zone is thick, soft, and supportive to keep your head and neck aligned for side sleeping.
The Back Sleeping Zone cradles your head in the ideal back sleeping position. Ensuring that your spine stays aligned and preventing your noggin from flopping to the side.
In addition, the entire pillow has 3 Comfort Cooling Channels. These channels conform to the shape of your head eliminating hot spots and pressure points. They also allow fresh air to flow through the pillow increasing the breathability of the memory foam.
Buy the Cross Sleeper Pillow today and say goodbye to tossing and turning, kink neck, and morning stiffness and headaches. 
ALL SALES ARE FINAL
Customer Reviews
60
reviewers would recommend this product
Write a Review
Ask a Question
Filter Reviews:
pillow
back
side
head
shoulder
smell
design
cradle
something
husband
09/05/2022
adam f.

United States
I recommend this product
inventory
let me know when the thick one is in stock.
As this pillow is marked as "ALL SALES FINAL", we do not plan to restock it. Be on the lookout for the Cross Sleeper 2.0 to release!
08/27/2022
Xxavier N.

United States
I recommend this product
Stick with the original
I love the original pillowcube and was stoked to get the cross sleeper but when I received it I noticed that it's a softer foam from the original pillow cube. I tried the pillow out for a few weeks and woke up with neck pain and back pain, which will never happen with the first pillowcube I purchased. It just wasn't as comfortable as the original
We regret to hear the Cross Sleeper didn't work out for you! We really appreciate your review and your feedback. Please reach out to us at support@pillowcube.com if you have any additional questions, concerns, or feedback!
08/26/2022
Bev D.

United States
I recommend this product
Love the concept
I have the regular pillow cube but I bought the 6' and really need the 5', so I thought buying the 5' in the side/back sleeper pillow would be perfection. However, not only does this foam seem softer, but the pillow is corrugated which makes one's head sink down into it more…meaning I would have done better with the 6' in this pillow. They're sold out, now. I woke up with a crimp in my neck and a sore shoulder as there wasn't as much support. The firm foam, non-corrugated foam of the regular would have been PERFECT in this for me. The cover on this is rough and felt scratchy against my face throughout the night. I've been spoiled by my Pillow Cube pillow cases - those are lovely. I don't believe they make a pillow case for this pillow. If I were going to keep this pillow, I would put a regular pillow case over it, this material is too rough. However, I think I may return it for a regular foam 5' cube. I will say that for those who sleep on both side and back, the cradle for the head was just perfect. The concept of this pillow would have worked perfectly for me if not for the issues above!
Thank you for leaving this review and sharing your feedback! It's invaluable to us and we truly appreciate it. To clarify, any of our microfiber pillowcases made in the 12x24 size will fit the Cross Sleeper pillow if you're interested! Don't hesitate to reach out to us at support@pillowcube.com with any additional questions or concerns!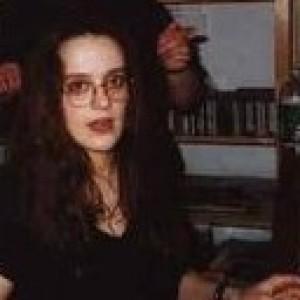 AY
08/26/2022
amiee y.

United States
I recommend this product
Don't love it.
The first issue is the "thick" vs "thin" - the regular pillows give a depth in inches. I wasn't sure so I ordered both the thin and thick designs of the new cross sleeper pillow. The thick is the most like my 5" pillow cube but it is deeper/taller. The second issue is that the material doesn't feel the same. I have both the small pillow cube and the pro, and I like the materials of those. These… smell and are softer. Not a fan.
Thanks for sharing this invaluable feedback! We regret to hear you're not a fan of the Cross Sleeper pillow. Please know we've noticed that if a Pillow Cube is packaged right after being made there tends to be a smell. The smell WILL go away and we recommend airing it out in the sun and using a fabric spray lightly on the foam. If you have any trouble reach out to us at support@pillowcube.com!